Private pack of macros and scripts for Apex Legends
The Phoenix Hack team has already developed many different cheats for Apex. This time we decided to release macros of our own design. Times are changing and now it has become much harder to maintain a cheat in a long undetect, so we decided to put a more reliable and secure solution on the market. Our set of scripts is made very beautifully, conveniently and efficiently. The launch is made through a convenient loader, all the necessary parameters are read automatically, and everything needs to be configured in a stylish and easy-to-read menu.
Lowering the recoil level of the selected weapons.
Allows you to adjust the recoil to any modules and sights.
Automatic detection of guns in your hands
Adjusting the recoil control along the X and Y axes.
Binds - convenient key binding system.
Configs - nice system of config files.
All weapon modules are supported.
If you put on the best modules for weapon, then the bullets will hit exactly one point.
Works with all models of computer mice.
High Quality Zoom Hack.
Autodetect weapon in hand - automatically detects which gun you are currently holding in your hands.
The software works great with all guns in the game.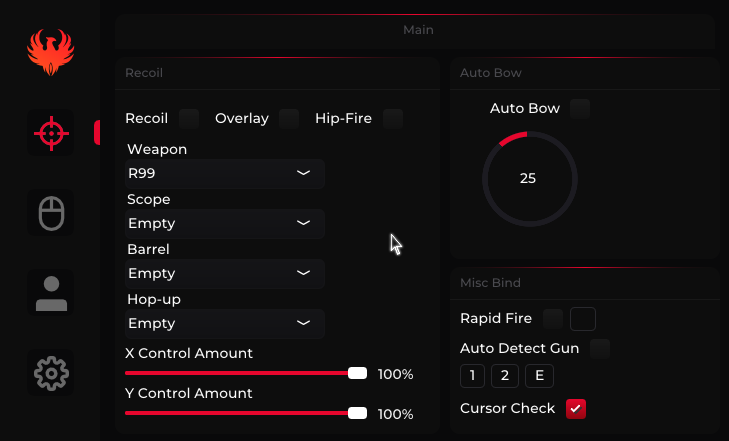 The Best weapon recoil control
Recoil control in our program is made at the highest level. You will easily clamp clearly on target with any weapon. And with attachments, all bullets will hit the rosary at one point!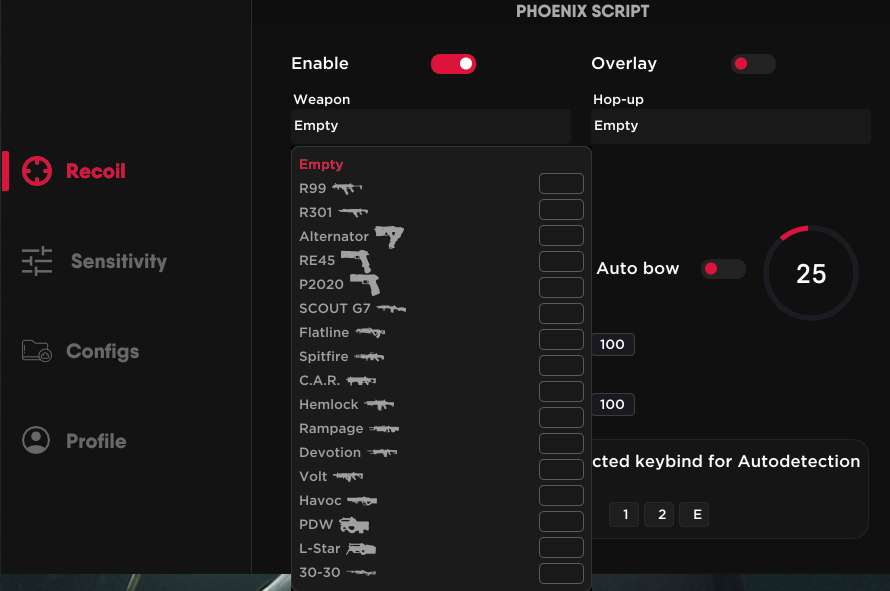 Support for all weapons in Apex
Apex Phoenix macro works with all automatic weapons in the game. There are also plans to add interesting features for the rest of the weapons.

Spoofer and bypass HWID ban
We also have a working spoofer for anti-cheat EAC in our assortment. So if you need a spoofer, then after the purchase you can request it from us and we will provide it to you. Everything for a comfortable game of our customers!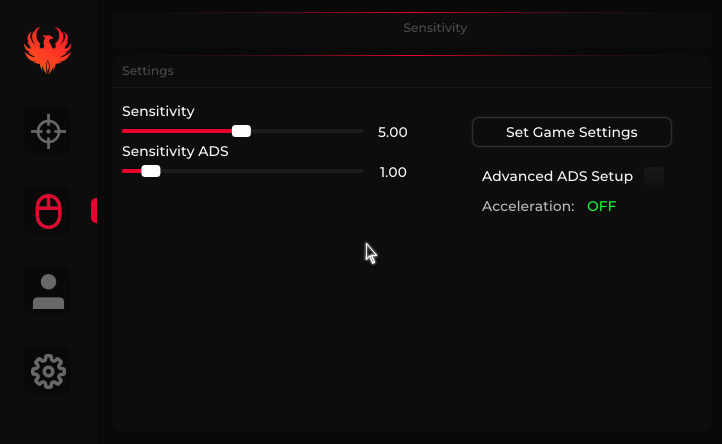 Bonus features
Everyone is used to the fact that macros are something inconvenient and completely non-universal, but in the case of our software, everything is completely different. In addition to the aforementioned support for all mice and weapons, our macro also has nice little things that will make using it much more enjoyable. In addition to the already added zoom hack, we also plan to add scripts for jumping and many other features.