Cheats CS GO
The Phoenix Hack project team has been working with CS:GO for a long time. We have 3 completely different software for this game in our product range.
PHOENIX HACK LITE
Phoenix hack lite is the simple version of our cheat. Our CS:GO cheat is one of the cheapest and easiest cheats in the market, using very advanced anti-cheat bypasses. The software has a convenient and easy to use launcher. By downloading from our website, you do not have to worry about security of your account, as the cheat is constantly being updated and also improved. You can also claim a free test for the day, to ensure you like it.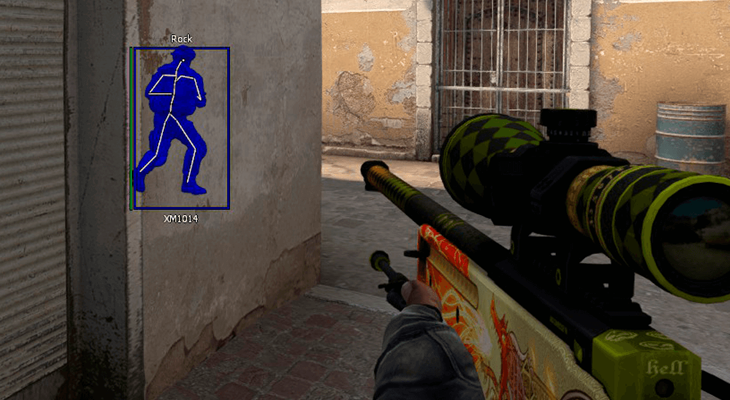 TriggerBot
Auto shoots on hover
SkinChanger
You can install any skin
Visuals
Visual features
Not all players need rage and aim, so the younger version of the phoenix hack cheat has a lower cost and free testing for one day.
How do I get a free test?
How to activate ?
Not everyone wants to play blatant with our cheats, so we decided to release a version with only the important functions. This cheat has wallhack, trigger Bot, skin changer. This is enough for anyone that wants to play legit, play with rare skins and have instant reaction times with the triggerbot.
PHOENIX HACK LITE
2.6 $
30 days
Only necessary functions
Own forum
Easy to manage
Specially for boost
Buy
PHOENIX HACK PRO
Phoenix hack is a private cheat for CS:GO with unique features. Our coders have created a functional web panel to fully customize the cheat through the browser, as well as from the phone or any device with browser support. Phoenix hack for CS:GO has a vast amount of functionality and great protection against VAC ban, so playing with our cheat you know you will be safe, no need to worry about getting banned, the anti-cheat will not find you.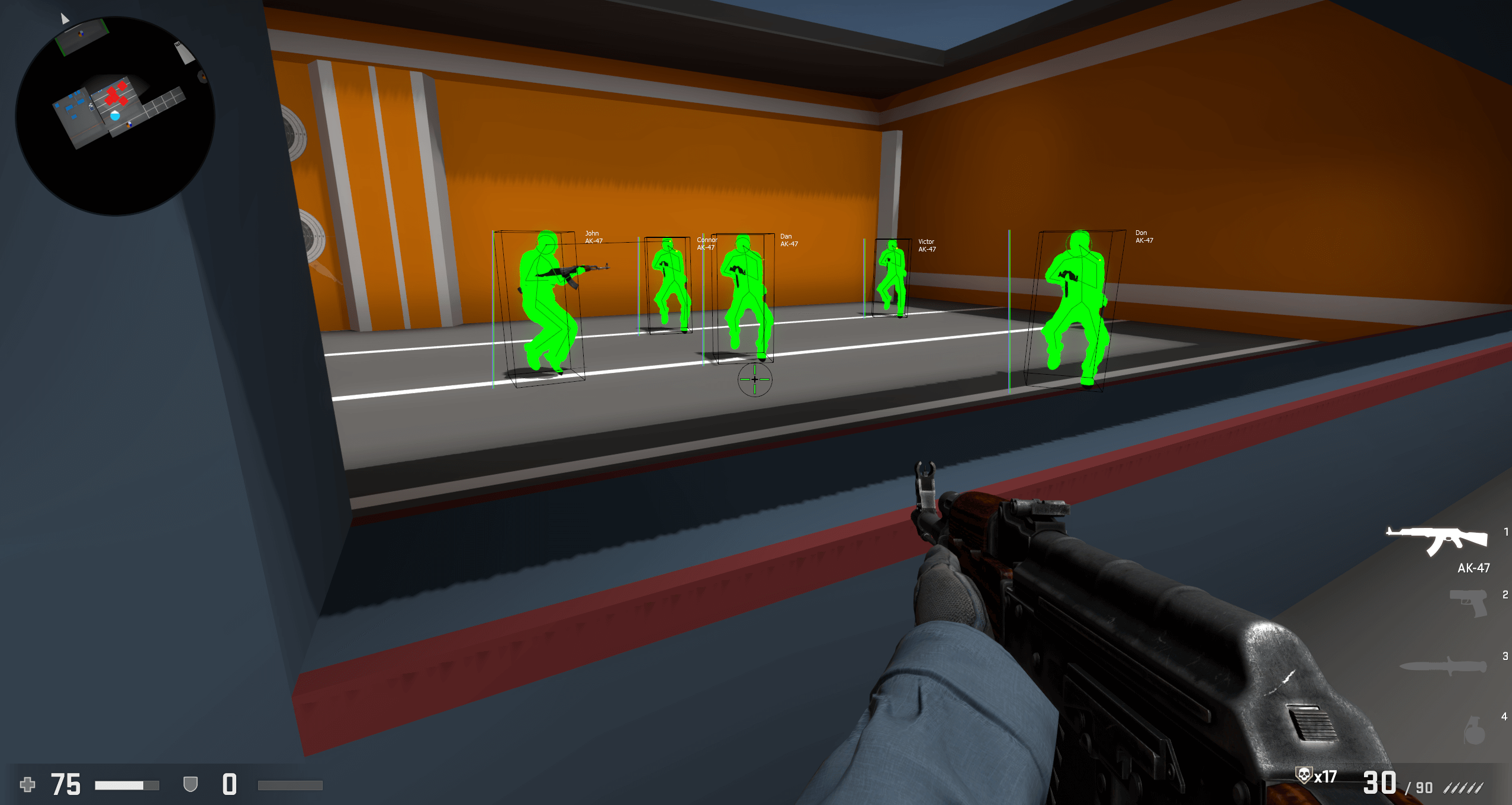 VISUALS
The most common and most basic function of cheats is the wallhack, which allows you to see where opponents are. You can customize many display options and information such as HP, Armour, etc.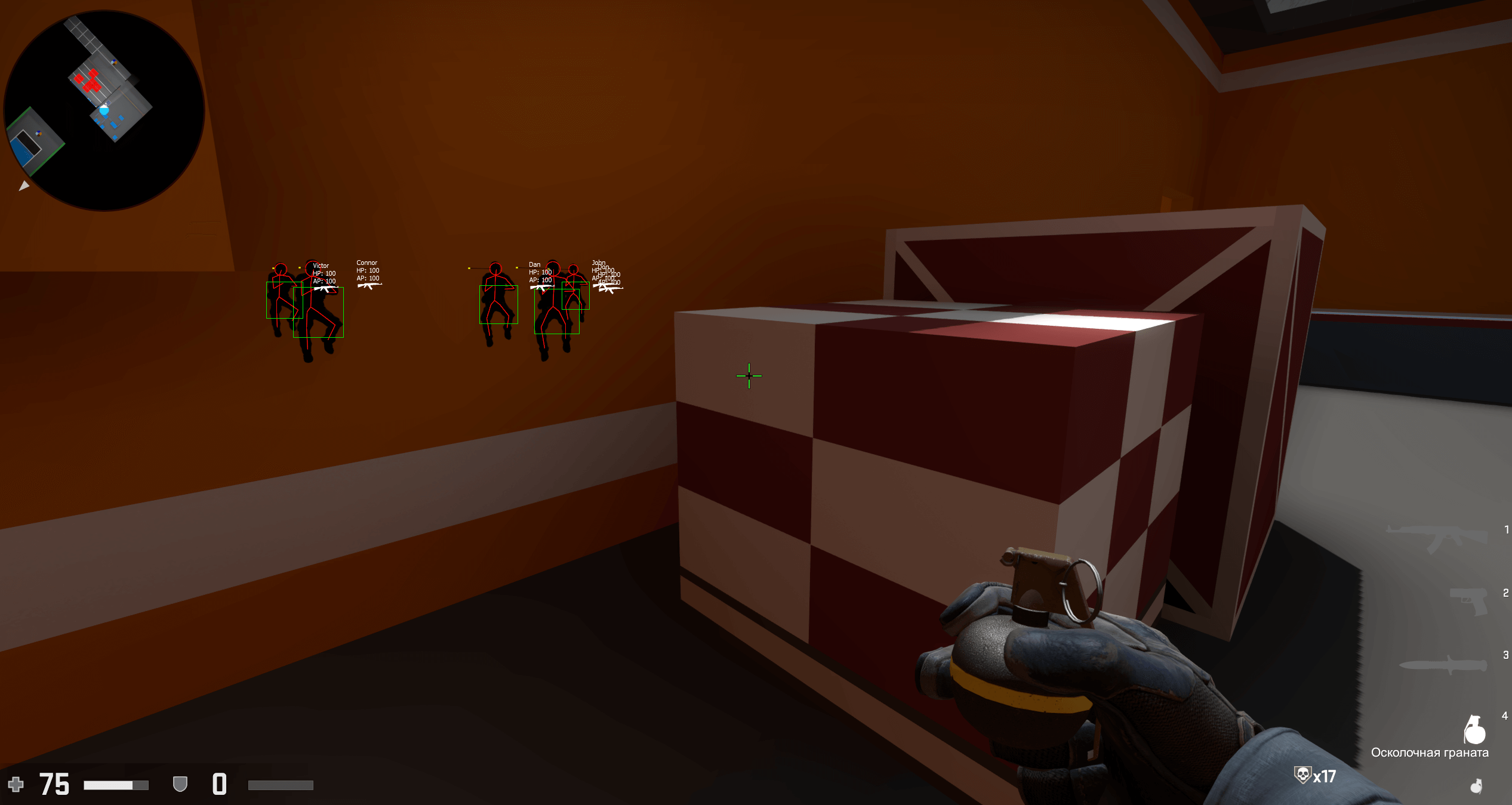 AIMBOT
The Aimbot can be very finely adjusted. The different body parts can be selected, the speed, and the radius (FOV). You can also enable the game engine mode which removed any need to use in game sensitivity. You can customize aim settings for each weapon.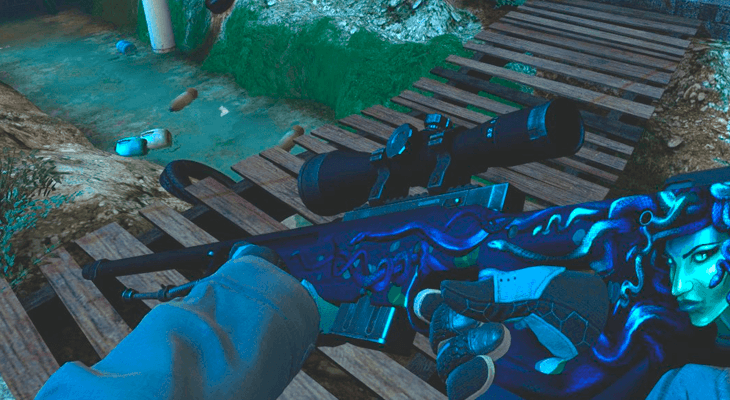 SKINCHANGER
Nobody wants to pay an extreme amount for in game skins, but everyone wants to be able to use a dragon lore and a karambit. This cheat provides a skin changer function which lets you use any skin on any weapon and any gloves for free.
MISC
Our cheat supports the battle royale mode, you are able to display loot, you can bunny hop, you can see the path of granades, remove smoke and blinds and also see opponent ranks. You can see damage done to enemies and also a radar for enemies.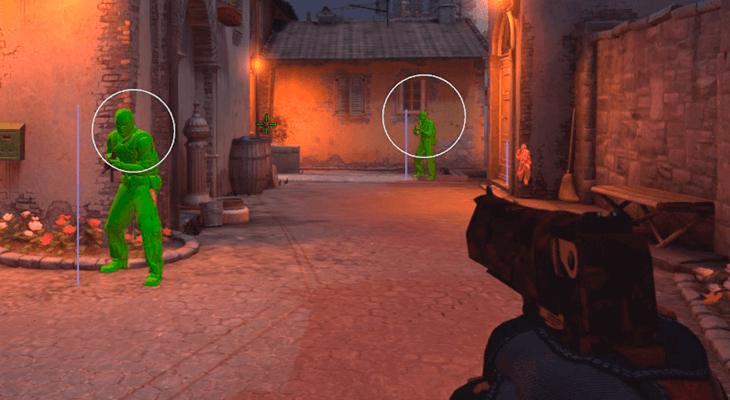 TRIGGERBOT
In most cases, your reaction times will usually improve when you start seeing the enemies through walls, With this you can turn on the triggerbot on by either holding a button or toggling it via a button. You can choose the body part to hit. You get an instant and accurate shot, when working with a gun such as the AWP, this feature will not elude more than one enemy even at a distance of 2 millimetres.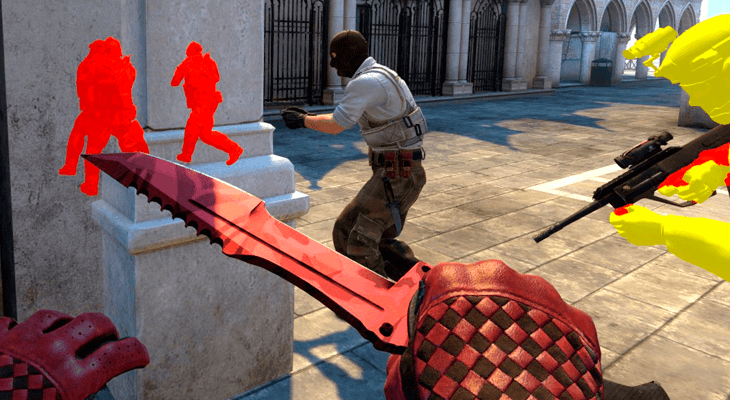 CUSTOMIZATION
This functions allows you to customize the display functions, and to also use a key to disable and update the cheat settings. You can choose a font you like for displaying information, change all visual colours and many more!
There is a web based compiler and a easy to use menu. You can download the ready made software and be instantly ready to use the cheat. The full version is intended for experienced gamers who would like to get to the high ranks.
Try demo setup
How to activate ?