Cheats PUBG
Our phoenix hack team supports two cheats for PUBG at once.
RADAR PUBG
A unique development, contains all the most modern methods of data protection, this allows you to make the cheat extremely reliable and prepared for the game.
Easy to open on your phone and play comfortably.
All players are visible on the radar.
You can see weapons, cartridges, sights, etc.
Doesn't bans anti-cheat Battleye.
Works in the Steam browser.
The place where the airdrop falls.
All transport is also visible.
The ability to run on any device.
Everything is at a glance!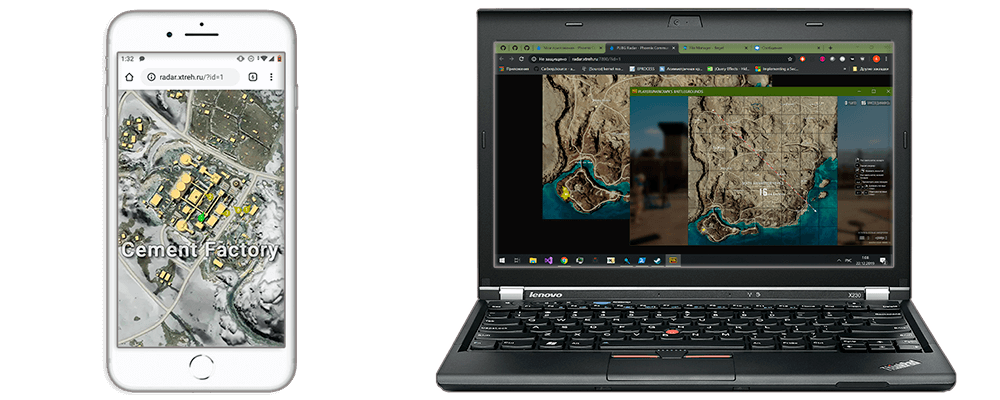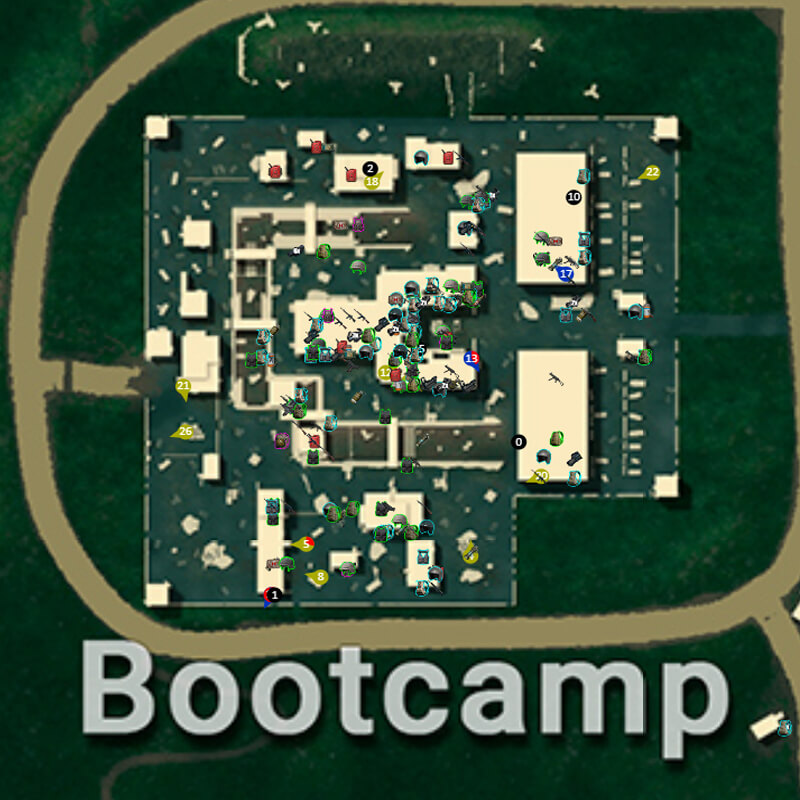 UNIQUE ASSEMBLY
Immediately after payment, you can download the radar for PUBG, after launching all the necessary information about your game will come to our website. You open our site from a device convenient for you and turn on cheat radar for pubg, most conveniently a second monitor or phone. The map will show all the loot, transport, as well as opponents.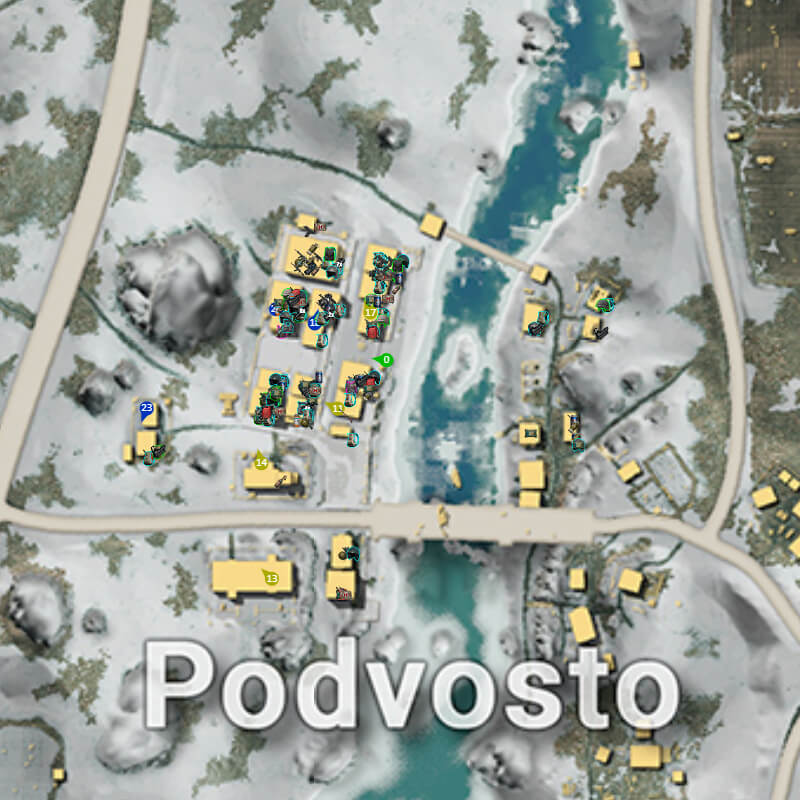 WORKS IN BROWSERS
The radar works on our server, users get access to it after payment and can use it on any available devices on which the browser can be installed. In the cheat, it is possible to customize the display of all information on the map, because after it is already completely messed up, there is no need to see the loot on the map, it's time to focus on the opponents.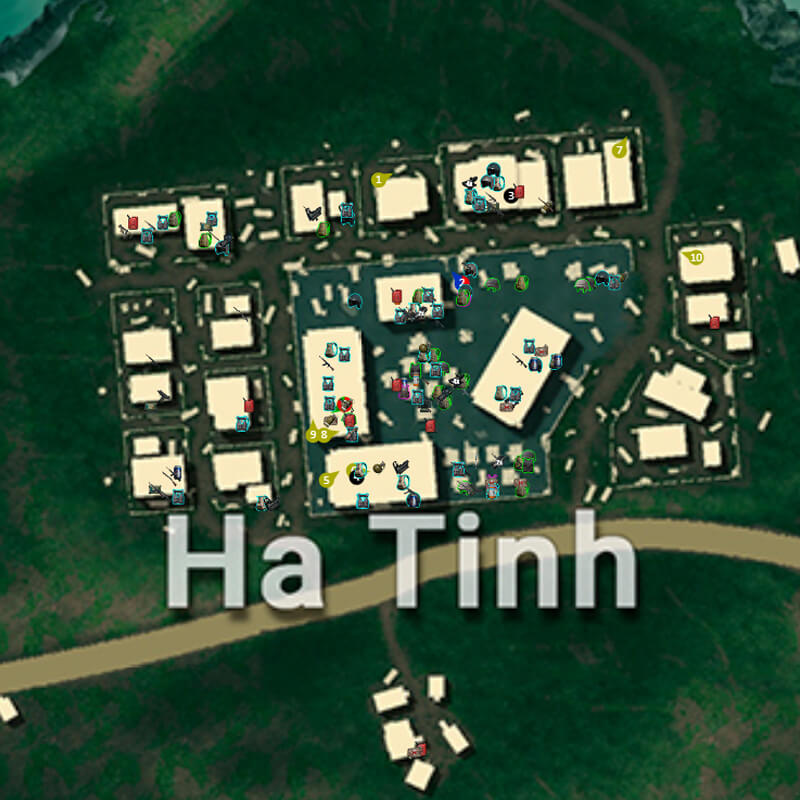 THERE IS AN OPPORTUNITY TO ENABLE OR DISABLE FUNCTIONS
At different stages of the game, different information is needed, for example, at the beginning of the game you need to focus on collecting loot, and after the destruction of opponents. The cheat allows you to flexibly customize the display of players, loot and other things on the map of our radar. The radar also allows you to display the players who are watching you, so that you can control yourself when playing with a cheat.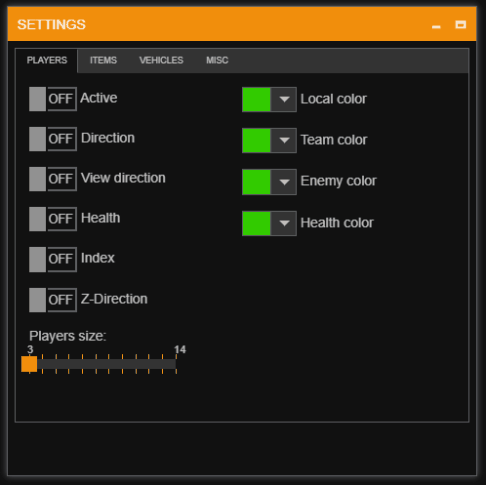 THIN CONFIGURATION FOR CONVENIENCE
The radar can be customized for yourself to play comfortably. We described the display functions earlier, also in the cheat there is an opportunity to change the colors of the icons and their size, and you can also zoom the map and everything that is displayed on it.
Tariffs
We are always ready to help in choosing and answer any questions that interest you, you do not need to worry that you will be deceived, our project has a huge reputation in the market, the supports answer everyone in turn. At night we may not answer, and also please note that we work according to Moscow time. Reviews can be found in our VKontakte group.