Private set of macros and scripts for the game Rust
We have been developing various products for the game Rust for a very long time. Now, when it has become much more difficult to develop safe cheats than before, we decided to present to your attention our new product - a private set of macros and scripts for the Rust game. In this program you will see recoil control for all weapons and many less significant bonus features. The main advantage is safety. This is much more secure for your accounts than any hacks. Therefore, without worrying, you can play based on our program for no recoil in rust.
Lowering the recoil level of the selected weapons.
Allows you to adjust the recoil to any modules and sights.
Adjusting the recoil control along the X and Y axes.
Legit mode for the most unobvious shooting without recoil.
Hipfire Mode - shooting mode from the hip.
Rapid Fire - clip shooting from semi-automatic/pistols.
Bullet Amount - sets the ammo limit for no recoil.
Auto Code Enterer - automatic entry of codes on your locks.
Auto Upgrade - automatic improvement of buildings with the necessary material.
Armor Drop - automatically removes and discards armor.
Furnace Splitter - automatic sorting of coal and ore in furnaces.
Anti Afk - protection against kick for afk from servers.
Silent Walk - automatic silent walking.
Spam Door - spam doors.
Auto Swim - automatic swimming.
Binds - convenient key binding system.
Autodetect weapon in hand - automatically detects which gun you are currently holding in your hands.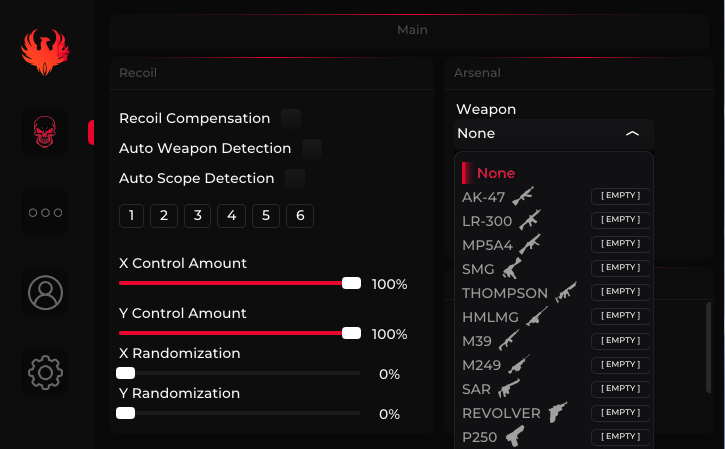 Everything is designed very conveniently
Macros are launched and configured through a convenient program. You will not need to perform any complicated procedures. Pleasant and quick adjustment of features during the game.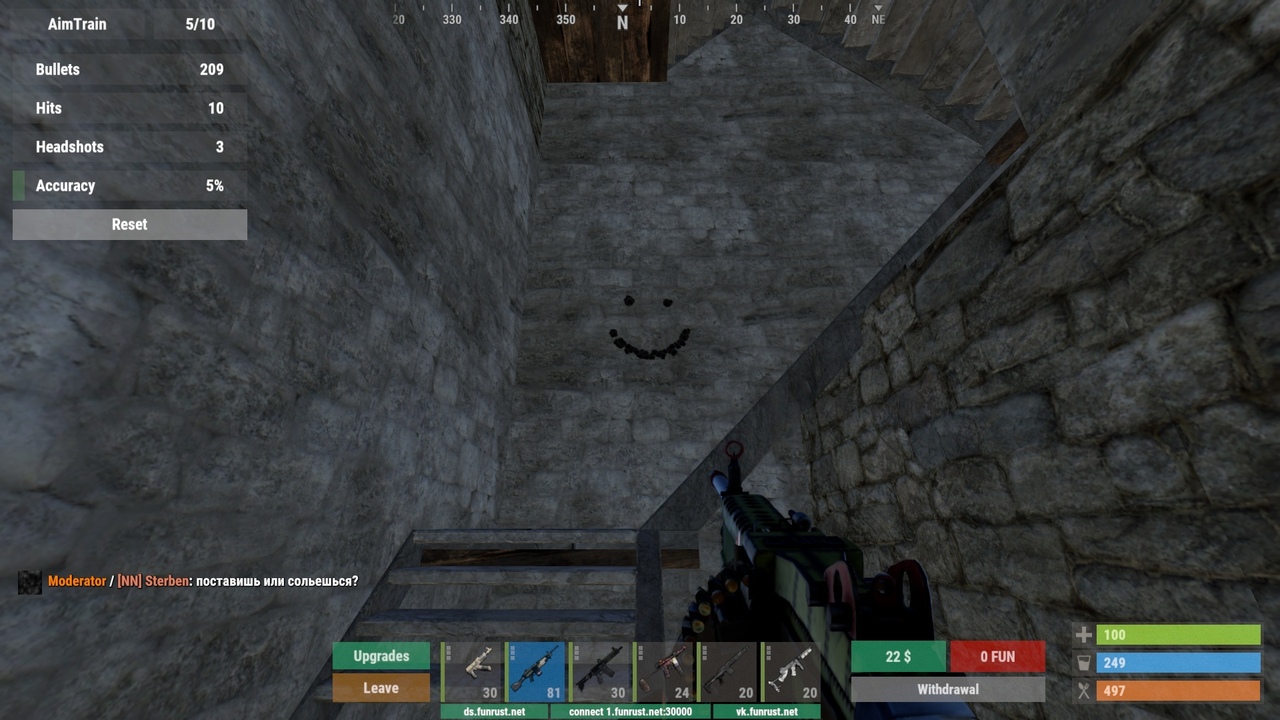 Excellent recoil control
Our program uses unique methods that remove the recoil on all weapons in the game. Know recoil works for all weapons, body kits, sights and other things. Also, the program will work perfectly with any mouse.

Spoofer and bypass HWID ban
We also have a working spoofer for anti-cheat EAC in our assortment. So if you need a spoofer, then after the purchase you can request it from us and we will provide it to you. Everything for a comfortable game of our customers!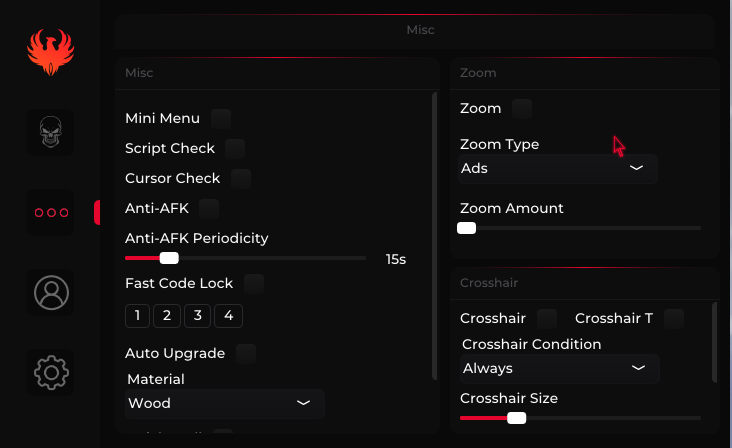 Bonus features
phoenix Macro is not just a macro against recoil in rust, phoenix is a full-fledged set of secure scripts for Rust. In addition to No Recoil, you also get auto-entry of PIN codes on locks, anti-AFK, sorting of furnaces, auto-upgrade of buildings and not only.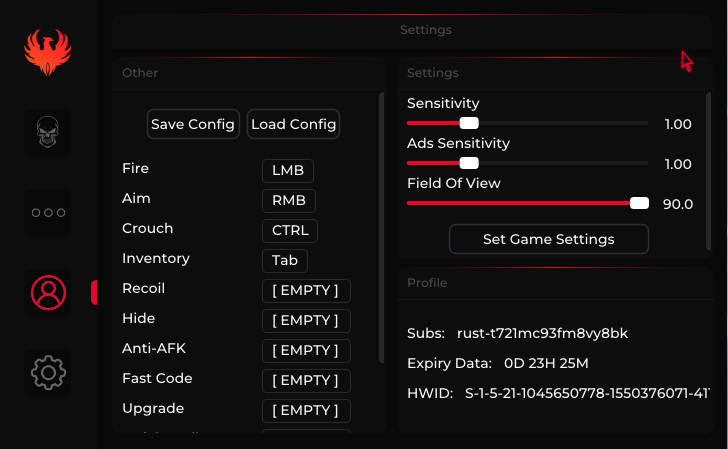 Flexible configuration
You have the opportunity to configure the software as flexibly as possible. You can change the operation of suppressing the recoil of weapons when firing, colors in the menu, key bindings, configs and much more. Maximum customization for each user.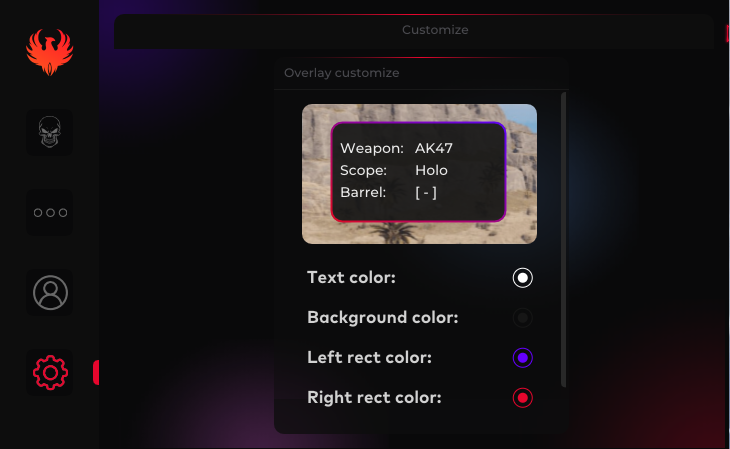 User-Friendly config system
There are quite a lot of features and various settings in our software, so it would be inconvenient to configure everything anew every time. A convenient config system allows you to save your settings and easily load them at the next launch. You can also share your CFGs with your friends!